회사소개
피땀으로 일군 회사의 제품, FDA 와 만나는 순간
세계시장으로의 길은 이미 열린 것입니다!


About Us
NAMSA is a medical research organization providing expert regulatory, laboratory, clinical, and compliance services to medical device and healthcare product manufacturers. At every stage of the product development process, we provide strategic guidance and tactical support to help clients commercialize medical products in the major markets of the world. We serve as your trusted partner, using our insight to identify strategies for saving time, while never compromising quality. We know that compromised quality can quickly take your product right back to the starting line. That's why it's so important to have a smart strategy from the outset and why we put it at the forefront of every project. The path to regulatory approval can be long and complex. We provide a reliable way to get there.
Our Accreditations & Certifications
NAMSA Quality Policy: NAMSA delivers high quality, competitive, on-time medical research services. We help clients meet regulatory requirements and exceed their expectations, while continuously improving.
To successfully and consistently deliver our quality policy for global clients, we adhere to the following procedures, requirements and certifications:
I. Regulatory Requirements and Quality in Operations
NAMSA delivers high quality, competitive, on-time medical research services. We help clients meet regulatory requirements and exceed their expectations, while continuously improving
+ NAMSA is certified to ISO 13485:2003 and ISO 9001:2008, and is accredited to ISO 17025:2005.
+ We perform testing according to the requirements defined in 21 CFR 58, 820 (U.S. Food and Drug Administration, Good Laboratory Practices and Quality System regulations).
+ We operate with full accreditation by AAALAC International.
+ We follow U.S. Department of Agriculture (USDA) regulations.
II. Protocols and Procedures
+ All samples submitted to NAMSA are tested according to established written standard operating procedures, or specific protocols or study plans, as appropriate.
+ Samples are assigned a sequential lab control number which is used on all associated raw data sheets, log books, laboratory notebooks, and NAMSA laboratory reports.
+ Traceability and test status are maintained and tracked through these control numbers and systems of physical segregation.
+ Strict laboratory quality guidelines are followed to assure valid data.
+ Each step of laboratory operations is carefully controlled to assure accurate and reliable testing programs.
+ Original data are recorded in ink on signed, dated record forms or notebooks and are approved by supervisory personnel.
+ Upon completion of a study, all data are stored in a central file in permanent archives.
+ Clients are promptly notified of adverse test results by telephone or facsimile, without charge.
+ Fees listed for each test include: + One copy of the final report to a designated individual
+ One copy of the final report and supporting data to NAMSA archives
+ One invoice to a designated individual or department
III. Auditing and Review
+ NAMSA has a robust internal audit program including process-based audits, facility audits, and testing-based audits from an independent quality assurance unit.
+ Members of NAMSA's staff are selected and trained for specific job functions.
+ Laboratory equipment is entered in a central calibration and maintenance program for routine calibration.
+ Laboratory functions are audited by NAMSA's quality assurance department staff.
+ Independent and regulatory auditors routinely visit NAMSA to verify compliance to quality system standards.
+ Performance of routine tests is monitored by periodic check samples and statistical process control.
IV. Registrations
ISO 13485
http://www.tuvamerica.com
ISO Certification OH and CA
ISO 9001:2008
ISO Certification MN
ISO 9001:2015
ISO Certification UK
ISO 17025
ISO Certification OH Biological
ISO Certification OH Chemical
ISO Certification CA Biological
ISO Certification CA Chemical
Accreditation COFRAC Lyon
U.S. FDA Establishment
http://www.fda.gov/
NAMSA is registered with the CDER and CBER divisions of the FDA. The FDA inspects contract laboratories as an extension of a manufacturer's quality systems. NAMSA has been involved with focused inspections by CDRH under 21 CFR Part 820 as well as inspections by CDER under 21 CFR 211.
FDA Registrations
OH #1521876
CA #2020640
Lyon #3004495705
DEA Registration (Federal and State)
http://www.dea.gov/
DEA registration numbers are confidential.
Ohio Department of Health License for Radioactive Material
http://www.odh.state.oh.us/ License #03620880001
GLP and GMP
GLP Certification Lyon
GMP Certification Lyon
Our History: From CRO to MRO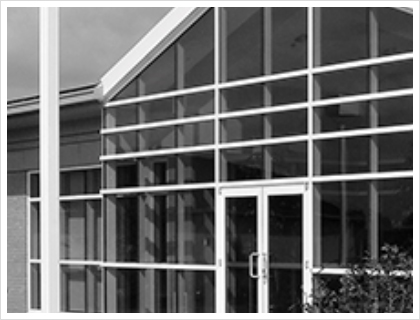 NAMSA started in 1967 when a glass manufacturer in Toledo, Ohio approached a clinical lab to test polymeric materials for pharmaceutical container testing. The clinical lab passed, but a scientist-entrepreneur took the project on, following methods outlined in the United States Pharmacopeia. Soon thereafter, Science Associates was born, and testing expanded to medical devices and materials. In 1976, Congress authorized FDA (The Food and Drug Administration) to regulate medical devices, and North American Science Associates, Inc. had already been testing such products for 10 years as a contract research organization (CRO). Regulations continued to evolve and become more complex, and NAMSA has been an integral part in developing domestic and international standards for testing medical devices, materials and combination products over the past 45 years.
Today, in addition to laboratory testing, our services have grown to include expert regulatory, clinical, and compliance services. We have also been active in educating our Associates as well as our clients about industry regulations and best practices. These additions have helped NAMSA become more than a contract research organization; we became a medical research organization (MRO). At every stage of the product development process, we provide
Our Vaues: Integrity, Sustainability, Efficiency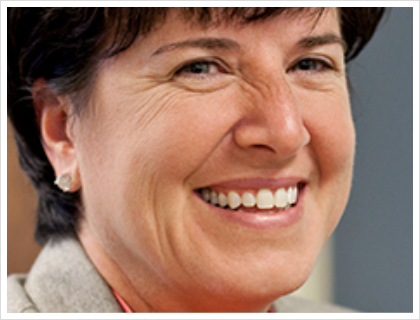 Our company has grown, but the values that defined us at our beginning are the same values that guide us today.
"They are values that stand the test of time, and they are the reason, despite challenges here or there, that we've been around more than 50 years and why we'll be here 50 more. It's what we tell people when they ask us what the NAMSA story is."
John Gorski,
President and CEO
Our values are what we do.
+ Perform high quality, honest work for our clients.
+ Deliver timely results and services.
+ Fulfill our regulatory obligations.
+ Respect our Associates by paying them a fair wage and providing opportunities for personal development and advancement.
+ Grow and manage financial resources judiciously for the long term continuity of the business.
+ Above all, conduct ourselves with integrity.